WHEEL ALIGNER 5D FD-505 FCAR AEFD-505

SIX MONTHS INTEREST FREE UNTIL THE END OF JUNE
The FCAR 5D four wheel alignment system, equipped with 5 cameras, accurately measures geometry steering angle of the vehicle: convergence, fall -both front and rear-, advance, kingpin tilt, exit and thrust.
Efficient Alignment test in 8 minutes without need for calibration.

Portable Small size ideal for transport, easy to adapt.
Automatic Double camera: avoids manual tracking of vehicle height.
Functional Compatible with all types of elevators, great versatility.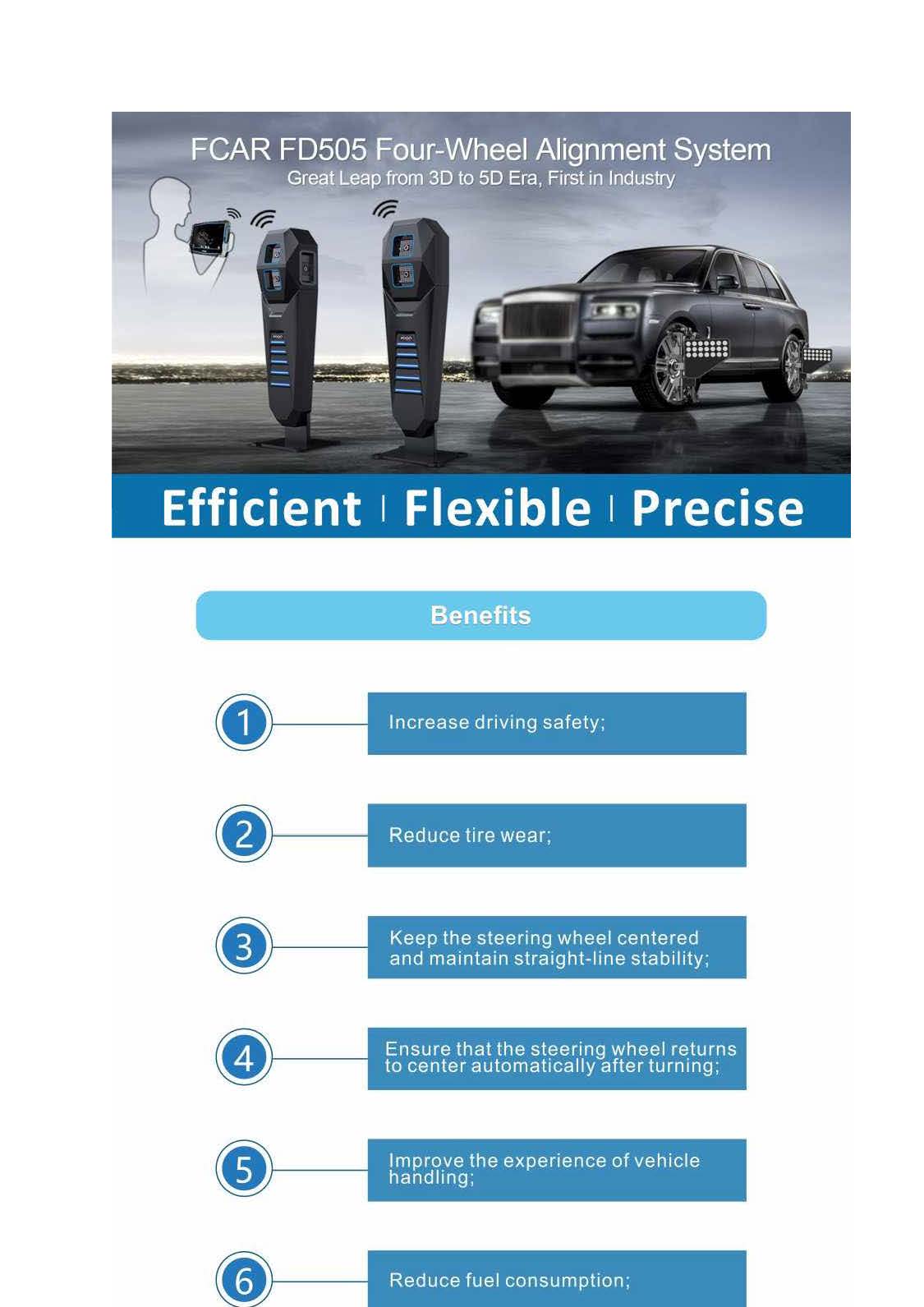 FINANCE AVAILABLE AT VERY COMPETITIVE RATES

BRISBANE SYDNEY MELBOURNE HOBART