Digital Brake Fluid Tester with LCD Light AEBFT-100LCD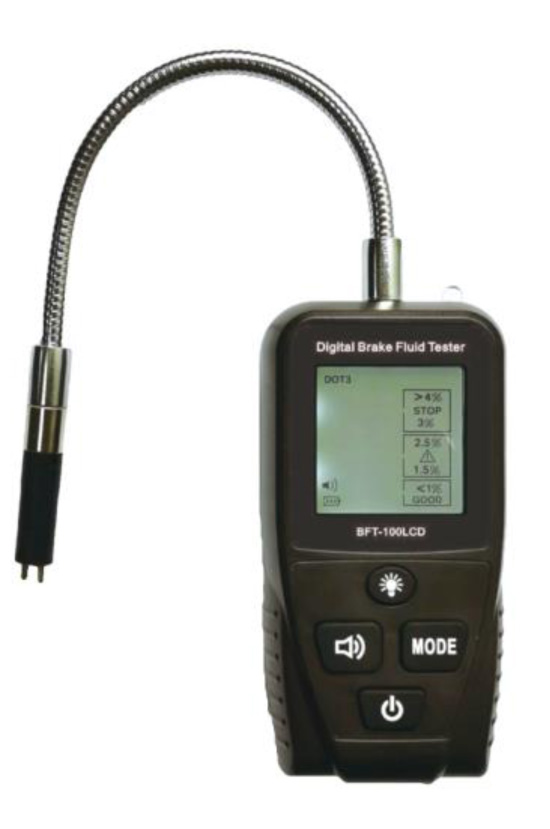 Features
1. Quickly detect brake fluid's performance, test the water content of brake fluid, quickly detect the brake fluid, and facilitate the replacement of brake fluid in time. It is applicable to the test of the brake fluid of DOT3, DOT4 and DOT5.1. The LCD screen
displays the test results, which is intuitive, accurate and portable.
2. LED light function means it to be used under in shade and, as it is backlight, is easy to read data in a dark environment.
3. It has an alarm function, when the brake fluids test needs to be replaced, there is an audible sound alarm.
Technical specifications
Test oil range: DOT3, DOT4, DOT5.1
Oil state test: < 0.1% indicates high purity; < 1% indicates good condition; <2.5 indicates that
the state is acceptable; >3%~4% indicates that brake fluids needs to be replaced
Comes with LED light function Alarm function